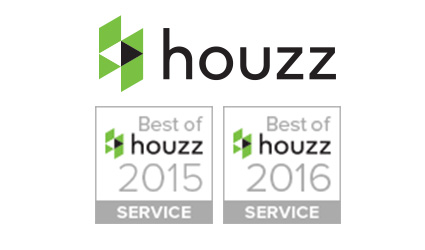 We have more than 15 years of experience bringing design sense and technical expertise to deliver beautiful and functional custom cabinetry solutions to homes in our Oakville and West GTA region.
We provide our clients complete kitchen solutions, custom cabinetry for bathrooms and custom built-in cabinetry for bedrooms, living spaces and offices. We understand the decisions to remodel are plentiful. Whether you need to re-imagine the design and functionality of a busy kitchen, longing for a quiet bathroom retreat or remodeling an existing space to maximize space and storage, we have the experience and talent to make your vision a reality.
Our team at Misani also extends beyond our showroom's four walls. Over the years we have nurtured strong relationships with some of the most highly professional and dedicated architects, interior designers, general contractors and other professionals from around our community who will bring the same level of knowledge, expertise and care to your project.
Our expertise
We love what we do and you will find it comes across in our professionalism, creative ideas and attention to detail.
Our manufacturing facility allows us to build fully customized cabinets and millwork in the truest sense. We offer a broad selection of raw materials, in-house finishing that meets the highest standards, and unique cabinet size and configurations you simply cannot get with "off-the-shelf" offerings.