Our clients are our biggest supporters.
See what they say about us.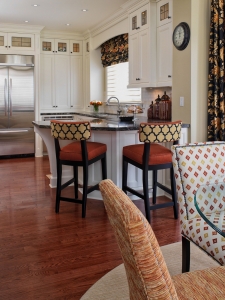 "As you know when we started this project, our hope was to work with people we could always call friends. Thanks for your incredible design ideas, patience and direction. The entire process was beyond our expectations.You and the Misani crew are welcome in our home anytime.Your friends, Wally and Karen
P.S. Looking forward to the next time!"
"I would like to thank you, and the entire staff at Misani, for the fantastic kitchen you created for my house. Both Melissa and I absolutely love the finished product and find it both visually stunning as well as very functional. The experience at Misani was great from start to finish and I very much appreciated your keen attention to detail throughout the process. The production and installation were also right on schedule and your installers were very professional and courteous. In short, I love the final result and look forward to doing another project with Misani."
"Don and I would like to extend our sincere thanks for our fabulous built-ins!

This is the first time that we've ever commissioned something like this, and not only are we thrilled with the results, but you and your team made it a very enjoyable experience from start to finish. We were particularly impressed by Chris and his team who were thorough and professional while they were here at our home. We would not hesitate to use Misani again, or to recommend you to others. Thanks again!"
"Our new kitchen exceeds our expectations and we know that it was all made possible by your thoughtful suggestions and craftsmanship"
This 'thank you' is long overdue, its been about 1 year since our kitchen was completed and I wanted you to know how much we love it! It has changed the way we feel about the house and guests comment on how beautiful it is all the time. Thank you for all the attention to detail you provided to us during the renovation — I wouldn't change a thing about it.

"You guys are so kind!! I miss working with you. I wish we could have every room in our house done just to have you guys around! Please give everyone our best and yes, I still love my kitchen."
"Thank you so much for all your hard work, planning & attention to detail for our new kitchen. I'm convinced it will be a selling point some day, when we say Misani kitchen. Of course, I never want to move, even more so now that I have the kitchen of my dreams.

We love everything about it, the beauty of the finish, the style , details and convenience, the lazy Susan, the ease of working and cooking in it. Misani work is exceptional; we only have praise for all your staff."
"Our built-in looks great and your installation guys are real pros. We would like to thank you and the team for the great work."